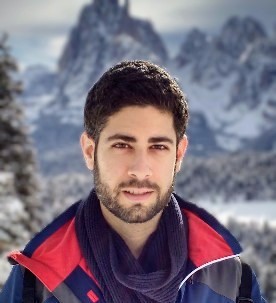 Welcome to my personal homepage
I am a
senior scientist
at
Spotify
based in UK, working in machine learning and information retrieval. Currently, I'm leading efforts around
graph-based recommendations
, while also exploring the potential of large language models for search and recommendations.
Before joining Spotify I was at Amazon, working on products in core ML, supply chain optimization and Alexa shopping. Prior to that I had co-founded Inferentia, a start-up that was eventually acqui-hired by Amazon. I also worked as a research associate in machine learning and
social robotics
at Sheffield, and before that I pursued my
PhD degree
working with prof.
Neil Lawrence
. Deep Gaussian processes, which was a core topic introduced as part of my thesis, earned the
Test of Time Award
at AISTATS as
"a paper from 10 years ago that has had a prominent impact in the field"
.
More broadly, my
research interests
are: transfer learning, deep representation learning (in particular graph neural networks and language models) and uncertainty quantification. Lately I'm focusing a lot on information retrieval applications, such as recommender system tasks. In the past I worked a lot with Bayesian probabilistic models and their extensions to the deep learning paradigm, as well as applications to decision making.
Contact
Email:
andreasd
[a] spotify [dot] com
Twitter:
@adamianou
Google Scholar
LinkedIn
News
Aug. 2023: Our paper "Graph Learning for Exploratory Query Suggestions in an Instant Search System" was accepted at CIKM industry track.


Apr. 2023: Honoured to have received the Test of Time Award at AISTATS 2023 together with Prof. Neil Lawrence! We'll give a 1h talk about Deep GPs!


Sep. 2022: At Stanford University to talk about GNNs at the Stanford Graph learning workshop..


April 2022: At the Univ. of Sapienza Rome, I'm offering a 2-day course on "the role of Data in Industrial ML Applications"..